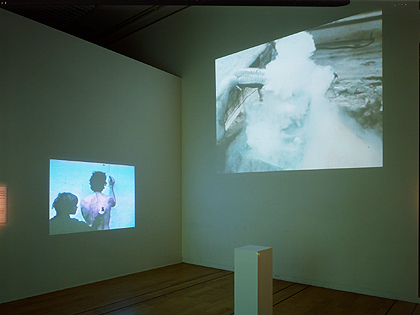 You don't have to analyse anything. You not ment to think about inspitarion. The reason you are looking is to admire the piece of art.
I went to the TATE gallery, and this is what I found. I loved his work. Mainly because uses unusual objcts, and turns it into something very special, a lot of shapes. He does a little bit of everything I would say....
...He defenetly likes to be mad, lose himself and just follow the idea....I mean look at these photographs! I'm amazed by the one where a girl draws on a man's back.
PS: Art is for amatours, because as long as you don't read how to paint you will be the greatest....